A little about me: I was born and raised in Los Angeles but began also calling the Bay Area home about 10 years ago. I am a professional musician/songwriter/vocalist/producer teaching voice (specializing in healthy technique for all styles), songwriting, piano for songwriting, and performance technique (specializing in alleviating performance anxiety). I began singing at a very young age for anyone who would listen, so my parents tell me, and began taking music lessons shortly thereafter. I am now a USC graduate and have studied voice, songwriting, and production privately for over 20 years as well as at the Vocal Power Academy of Los Angeles. I have also studied acting with my father who was a professional actor/acting coach, and at the Los Angeles Studio for Performing Arts.
I've professionally released several albums (you can explore my music site through the navigation bar above) and I am grateful to have had my music licensed by Starbucks, NBC, The CW network, NikeWomen.com, and MTV. I've toured extensively playing to audiences across the country and have had the honor of sharing the stage with artists ranging from Conor Oberst, Inara George, Johnette Napolitano, Martha Wainwright, to Jackson Browne. I have experience teaching both adults and children of all levels. In addition to teaching privately, I have experience teaching children through my volunteer work with The Girls Rock Alliance, a non-profit organization that aims to teach young girls about self-confidence and self-expression through music education.

I have a home studio I work out of complete with microphones, PA, keys, guitars, and Pro-Tools (in Oakland and Los Angeles) but because I travel regularly I often do online lessons with in person supplementation. Lessons can be held on FaceTime, Google Meet, or Skype. I am available for coaching at your residence or studio on occasion but additional rates apply (drop a line for more info).
In addition to teaching I produce, engineer, and often co-write other artist's studio projects as well as oversee all aspects of release from design to music video production. If you're working towards a single or album release (or would like to), I'd love to hear about it. 
contact: info@arricarose.com

Thank you for your interest!

Best,
Arrica Rose

Weekly Lesson Rates*

30min - private 
$65

45min - private
$80

55min - private
$95
*lessons not held weekly are $10 more and a weekly slot won't be reserved (schedule as we go), group rates are $15 per additional student, 24 hour cancellation policy, travel rates not included
Production Rates*
Hourly in person 
$75
Hourly pre + post production
$60
*contact me for project fees as opposed to hourly rates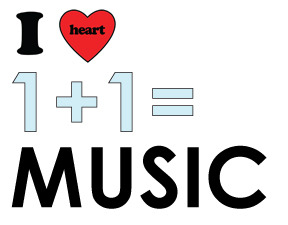 sliding scale rates available through my non-profit I HEART Inc's 1+1= Music program